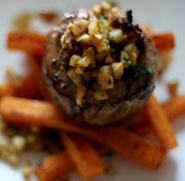 Chef Oliver designs each Personal Palate event around your desires and needs with customized menus.

Add a professional beverage consultant that is sure to entice guests at every turn.
His extensive collection of china, flatware and stemware complements each dish and drink. What progresses from course to course are works of art, both for the eye and tongue.