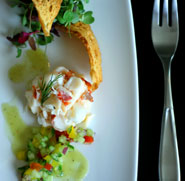 Chef Oliver makes it possible for you to host your events passionately.
Guests discover an unexpected marriage of flavors and textures.
Featuring extraordinary food with impeccable service to match, each Personal Palate event is tailored for you so guests are sure to have an unforgettable time.

Discover the master behind it all...